Offered as a premium service to our clients, we are able to source new staff, conduct interviews and assist with employment contracts for a fraction of the cost of a recruitment agency.


Do you have systems and procedures in place to ensure that you are effectively recruiting, utilising, training and evaluating your employees? We are able to review your HR processes and organise them into an effective system, ensuring you get the most out of your employees.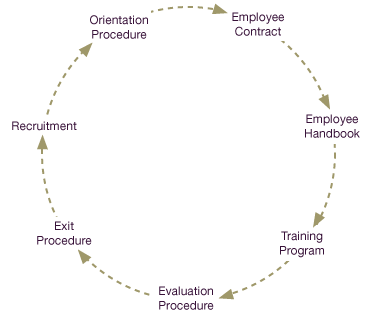 This involves creating company policies that make up the employee handbook. The policies cover a range of important topics that most medium sized businesses don't even consider, including leave entitlements, confidentiality, post termination restrictions, harassment policies, computer usage and professional development. Have you considered all of these issues, and do you have policies to cover all of them? If not, consider the possible consequences.